https://pbs.twimg.com/media/FAvTOFZVcAYr5uJ.jpg
The appointment of Rafael Benitez as the new Everton manager was a controversial one but the Spaniard has been able to prove his doubters wrong with an excellent start to the new Premier League campaign.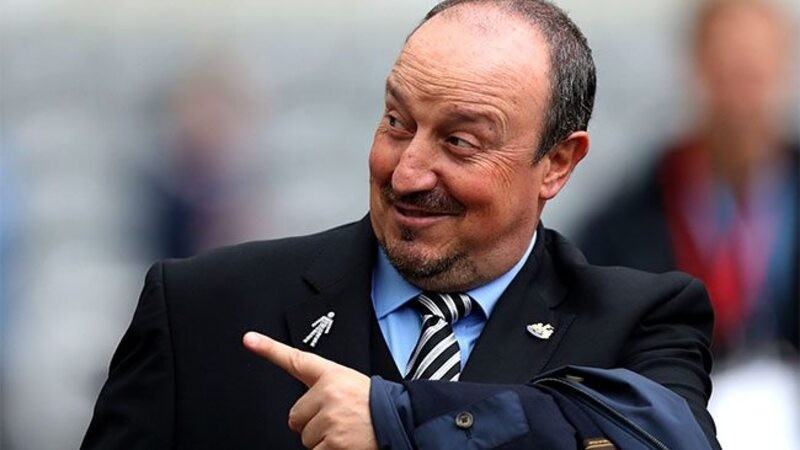 Generally, Everton fans didn't want Benitez to lead their team not for the level of his quality as an elite manager but for his affiliation with Merseyside rivals Liverpool. Benitez has shown in the past that he's not ready to take a hostile job just like the Spaniard did when he took the Chelsea job during the 2012/13 season despite his previous allegiance with Liverpool. He ended his short time at Stamford Bridge with the Europa League courtesy the 2-1 win over Portuguese giants Benfica in the 2013 Europa League final. Serbian defender BranislavIvanovic was the man responsible for the winning goal via a header from a corner kick.
Benitez has been able to lead Everton into the top five places on the Premier League table after seven games. The Toffees are just two points off league leaders Chelsea and a solitary point away from Merseyside rivals Liverpool.
Everton boss Benitez enhanced his reputation amongst the club's supporters after he managed a point away to Manchester United last weekend without his top two attacking talents, Richarlison and Dominic Calvert-Lewin. The two players missed the Manchester United game but that didn't stop the Merseysiders from leaving the Theatre of Dreams with a 1-1 draw.
French international Anthony Martial gave Manchester United the lead two minutes before the interval but the Red Devils were unable to preserve the lead in the second thanks to a breakaway goal by Andros Townsend from a Manchester United corner kick. Manchester United paid the price for resting big players such as Paul Pogba and Cristiano Ronaldo. They were unable to influence the game when they came on in the second half as Benitez showed his tactical acumen once again at the expense of Manchester United.