Ander Herrera says that Manchester United will make everything they can to delay Leicester City from winning the Premier League title.
Both sides will meet at Old Trafford over the weekend, and the United players are keen to make life difficult for the league leaders. Leicester City needs two points from their next three games if they want to be crowned Champions. A win at Old Trafford will see them win their first ever Premier League title.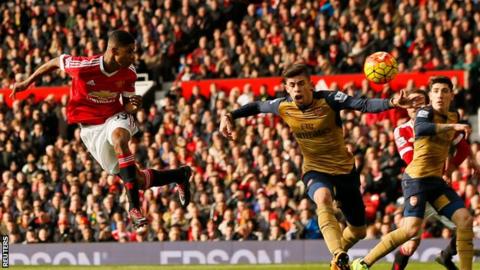 Manchester United have ambitions of their own. They are currently five points behind Arsenal, who is in fourth place and a win can boost their hopes of making it to the Champions League.
According to Ander Herrera, there is not a single Manchester United player that want to see Leicester City win the title on their ground and that they would do anything they can to prevent this from happening at Old Trafford. Continue reading Manchester United will not make it easy for Leicester City according to Herrera